Yeah, well, recently I got into the Uglies Series (kudos to jen and rose) and I decided to check out the author's blog. And he posted an wesome writing tip. That I love. I figured since a lot of us here write, I might post it.
Word Clouds
Paste what you write, and it will provide an awesome word cloud.
Example: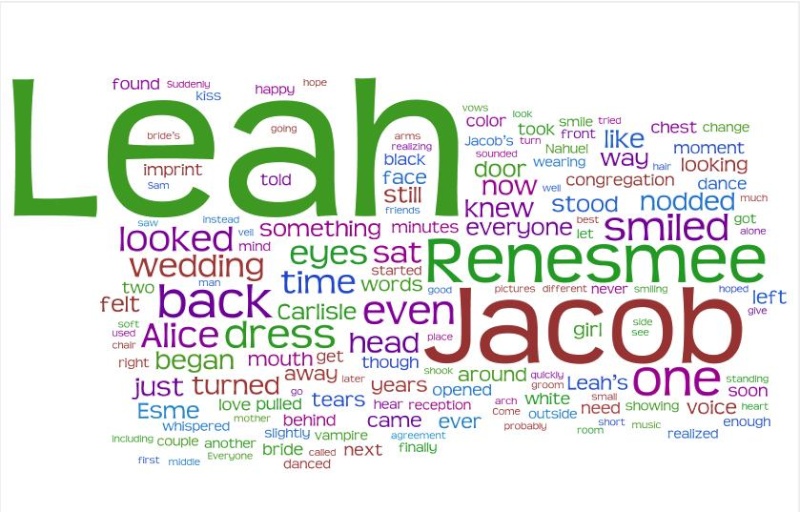 That's a word cloud of my story
Bridesmaid
which is located over there in stories (Come on, I even linked it. Comments please?)
What a world cloud does is that it shows you your most common words, the more often used the larger the size. Those are my 150 most used words.
"Leah" and "Jacob", "Renesmee" are fine. They're characters.
"Smiled" is bugging me. Too big. I could use some synonyms when I go back and edit it (if I do). "Even" is kind of big too. Something to check out. Some of the other larger words there too.
You see? This is his official blog, which might explain it better: His Blog
Check it out!
_________________
"Can we pretend that airplanes in the night sky are like shooting stars?
I could really use a wish right now, wish right now, wish right now."
TEAM JACOB TERRITORY
Edward fans, get off my land!
+Proud Christian+